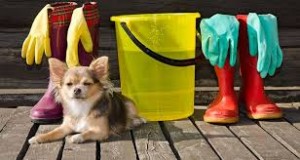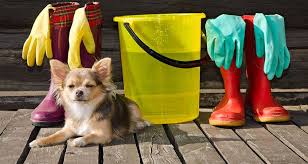 With less routine maintenance needed, winter is a great time to take stock of your garden and to plan changes to accommodate your pet. Simple Checks, e.g. that fences are in good condition, are essential but, much as we love our best friends, dogs can wreak havoc in our gardens.
Making your garden fit for your pet
Most experts would agree that a well-exercised dog is less bored and anxious, reducing bad habits such as digging and pacing. If you don't have the time to give your dog a good long walk every day then along with considering using the services of a North London dog walker who can do this for you, you can also try creating a 'digging zone', training your dog to use it by hiding bones and chews there.
Waste
Dog loos can avoid a build-up of waste if your dog uses the garden as a toilet. Reasonably priced at your local dog store, they are a great way of keeping outdoor space safe and hygienic. Alternatively, you can also train your dog to toilet in a specific area of the garden. Of course, this helps to reduce yellowing of the grass too. For male dogs, a marking post can be a great idea.
Paths
If you have a worn path, e.g. across a lawn, you might think it easier to make a permanent path there rather than to treat the area. If you still find it challenging to maintain a nice lawn (with or without the help of a dog!) you could consider synthetic grass, the appearance of which has come a long way since early days. Make sure it is permeable and can be deodorised for urine.
If you're going to plan some new planting for the spring, check out  the plants to avoid list. Consider trees and bushes that will provide shade from the sun, and ground cover for comfort, as well as hardy plants that can withstand paw pressure.
A pet-friendly garden can be more fun than this and, if you have the space, winter is a good time to design a garden with play in mind. From simple ropes and balls tied to trees to bubble machines, providing something to entertain your dog when he's in the garden keeps him occupied, exercised, and can minimise any disruptive habits. Some people combine play and training by building small obstacle courses, providing hours of fun for all the family!
(Visited 28 times, 1 visits today)