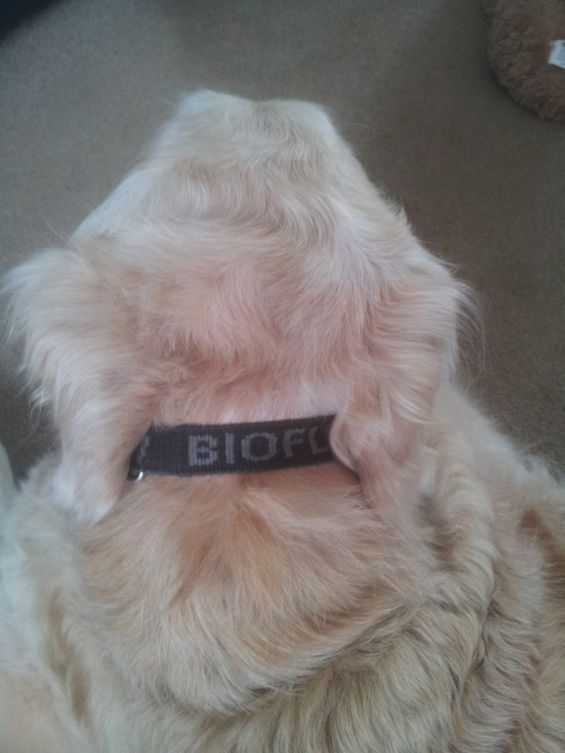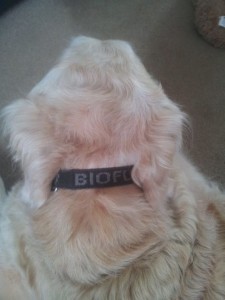 Older dogs suffer from many of the same 'old-age' complaints as we do and the most common one of these is arthritis.  It is heart-breaking to see your senior pal hobbling painfully around the park and the usual solution is to rush off to the vet's and spend a fortune on pain-relieving medications for the dog.  Unfortunately the medicines that the vet prescribes, whilst effective, often come with side-effects such as diarrhoea or gastrointestinal bleeding.
Many dog-owners are understandably keen to avoid these added complications and look for other ways of helping their dogs which is why, as a responsible London dog walker, I've provided a little information on an alternative option.
An alternative solution in recent years has been the use of magnetic therapy collars.  These are certainly much cheaper than the average vet's consultation fee at around £25.  They are sold in some pet stores and through online companies, come in various colours and are generally made of webbing, so they're reasonably comfortable for a dog to wear.  You can even get magnetic blankets or dog coats.  They are said to work using reverse polarity magnetic technology with the magnetic field travelling around the body, increasing blood flow to organs and tissue.  Manufacturers recommend that a magnetic collar is worn as close to the skin as possible to maximise the effect.  They are said to be safe for use on micro-chipped dogs.
People have been wearing magnets to treat their own ailments for many years and clearly swear by their therapeutic effects but could this be just a placebo effect?  The power of positive thinking can often play a part in recovery from illness or relief from pain but, of course, this cannot apply in the case of animals.  A dog will respond to treatment much quicker than humans and it is true that many dog-owners speak highly of the perceived benefits which a magnetic collar has brought for their dog.  Some even claim that their old dog suddenly has a new lease of life, increased energy levels and is able to get around comfortably in ways it previously couldn't.
Whilst the judge and jury are still out on the subject of whether or not magnetic therapy works there can be no doubt that it is a widely-used solution to the old age problems of dogs and people.  And perhaps any solution, providing it causes no harm or adverse effect to the animal, is surely worth a try.
One such supplier of these collars that are based in North London is Amazing Heath.