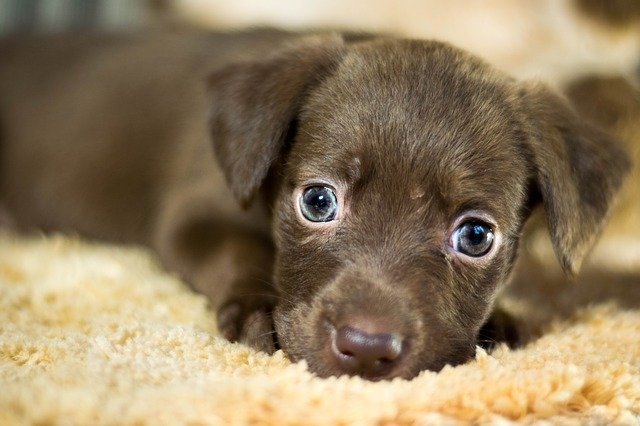 Dog lost is one of the most terrible events that could happen to a dog owner; one moment your dog is with you, the next they've disappeared. Of course, it's very stressful and upsetting when your pet goes missing, especially as there is the extra worry that he may be lying somewhere hurt or hiding under a bush scared. If your dog has gone missing from your home, likely, he won't have gone very far. He may have wandered off to look for food, chase a passing cat, or even be spooked by the rumble of thunder or a loud noise nearby.
If you think he is in the local neighbourhood, spend a short while whistling and calling for him. Likewise, if you're on your usual dog walk, call out for him, and stay alert. Perhaps another dog walker has spotted him and is searching for you. If the nightmare continues, you've looked everywhere and still your dog hasn't been sighted, then it's time to alert others to the fact that your dog is missing.
The first thing you should do is put all your prior commitments on hold.
Do whatever is necessary to make time to search for your missing pet – take time off from work, ask friends to pick up the kids, do whatever it takes!
14-step guide to give you the best chance of being reunited with your lost dog:
Microchipping 
This is one of the best ways to get your dog back.  If your dog is microchipped, then please make sure you keep your contact details up to date. If your dog is handed to the authorities or someone attempts to change his microchip details, you can be informed.
Remember that a dog's collar with an ID tag attached can come loose or be easily removed – a microchip won't.  It is also the law to have your dog microchipped.
One of the most common  Microchip companies is  Petlog, then you can use your online account to report the loss of your dog immediately, or you can call 01296 336 579 (24/7 service). As a precaution, try and keep your Petlog ID number with you all the time (maybe in your wallet along with your vet details.
Whistle and call your dog
It is important that you spend at least 20 – 30 minutes calling your dog and whistling.  Another important factor is not showing your panic and sound cheerful, so your dog won't be afraid to come back. 
Search the immediate area that you last saw your dog in a circular motion and slowly expand the circles before you eventually do leave.  Give those who seem helpful and trustworthy your contact number or your vet's number.
Carry a torch when looking for a lost dog,
Even though it may be daylight, it is worth carrying a torch with you when searching for your dog.  This will enable you to look under cars which are great hiding places when scared.
Contact your neighbours
Ask your neighbours to keep an eye out for your missing dog – especially if he's runoff from the house.
Get them to check their gardens, sheds and conservatories.  If he has runoff from the park due to being spooked, then there is a chance he will find his way home whilst you are looking for him.
Pet Insurance

It is important to contact your t your Pet Insurance Company.  Depending on your policy, they may help with advice on providing financial assistance for advertising.
Make up some lost dog Posters.
It is very important that you create a "lost dog" flyer with as much information about your dog as possible. 
Ensure you include a current photo, a physical description and anything distinguishing about him.  Include your name and contact number details.  Now go back to the area your dog was last seen and distribute the flyers.  Below are some of the places to post the poster
 In the immediate area and surrounding areas of where you last saw your dog
Local dog walkers
Local vets
Dog bins in the area along with entrances to the park
Petrol Stations
Public transport such as tube stations, bus stops etc
local shops and newsagents
Local library
 schools, inside and out if possible, and school gates
 inside rear side windows of the car
taxi drivers – taxi offices
 garden centres and nurseries
 doctors surgeries
community centres – village halls
telephone boxes
riding centres and stables
dog groomers
Contact the local Vets
Contact the local vets in the area, as many people will take a lost dog to the local vet.  Ensure they have a copy of your flyer so they can put it on the noticeboard in the waiting room.  
 Leave an item of your clothing in the area you last saw your dog.
This can help if your dog comes looking for you as it will have your recognisable scent.
 Walk or cycle up and down the roads
nearest the area your dog was last seen. People strolling or cycling nearby are another helpful resource for spotting your animal.
Make sure you visit your local newsagents and community notice boards.
Once you have a poster that you have either created yourself at home using a template or created using dog Lost makes= sure these go up in your local neighbour
Contact the local council, dog warden, police and animal control authorities.
Give them a description and the time and area in which your dog was lost. They will be the ones who will be contacted if your pet has been in a car accident, for example, or if your dog is reported as a stray.  You can also check the government website to see if your local warden has your dog.
Search national databases for lost pets
It is important to register your dog as lost on national databases such as DogLost as they may have a local team of volunteers who can help look.  They also provide posters and links you can share with the details of your lost dog.  Others are available on the internet and worth considering.
Dog lost was founded in 2003.  Since then, they have reunited over  13000 missing and stolen dogs that have been registered on the site.   Dog Lost is run entirely by volunteers both on the admin side and the search parties.  Please try and make a donation as these are essential to keep the website running.
Admin 0844 800 3220 – admin@doglost.co.uk
Check local animal shelters and rescue homes. 
Lost animals will often be handed to the local animal shelter.  Contact local rescue centres hem to see how they can help locate your pet.  When contacting local shelters and dog lost, they will want to know things like age and breed of the dog, size and colouring, along with temperament  Any unusual markings  Details of microchip including number.  Does he have a collar with an ID tag, and where did you last see the dog?  Your dog must have both an ID tag and a Microchip.
 Leave an item of your clothing in the area you last saw your dog.
Dogs will often use the power of scent when they are lost to find their way home.  By leaving an item of your clothing such as a jumper, you have worn for a few days or some other familiar item of clothing can help when your dog comes looking for you.
 Social Media
Use Social Media, Facebook, Instagram and Twitter, as a tool to spread the word and give details of where your dog went missing, along with pictures and contact details. Ask people to 'Share' your post on Community Pages.
It's very important that you also focus on yourself as the wear and tear and all this worry isn't good for you. Try to keep doing the normal, routine things in your life. This will help you to stay focused and productive.
 Newspapers
Many local papers have a lost and found section.  Place a 'lost dog' advert as soon as possible. If you have been walking some distance from your home, find the most appropriate local paper.
By raising awareness of your dog's profile and making him "too hot to handle", you have a much better chance of finding him. All being well, you will soon be reunited with your beloved pet. 

Remember, dogs are also stolen daily, so it is worth taking steps to prevent dog theft.
What to do if you find a Lost Dog –