Chips and  I.D tags – Why both are essential for keeping your dog safe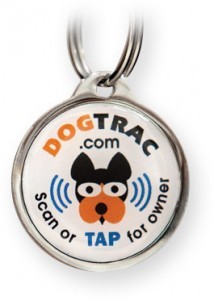 Any dog owner in England cannot fail to have noticed that by 6th April 2016, by law their dog must be micro-chipped. There are many reasons why this has been introduced from encouraging better dog ownership, to helping re-unite lost or stolen dogs with their owner.
What does the law say?
All dog owners in England, Scotland and Wales have until 6 April 2016 to have their dog microchipped and to register them with a government compliant microchip database such as Petlog.
After that date, all puppies must be microchipped and recorded on a microchip database by the time they are 8 weeks old.
Any changes to an owner's contact details must be updated on their microchip database to ensure compliance with the law. If a dog owner subsequently moves, changes contact telephone number, etc. then the dog is no longer considered microchipped under the new law and enforcement can be taken.
Nearly 120,000 dogs are dumped or lost each year and less than half of those are reunited with their owners because they are micro-chipped. That leaves local councils and animal welfare charities facing a £57million bill to care for and re-home these unfortunate animals. And nearly 7,000 dogs have to be put down each year because no-one can care for them.
Reuniting lost dogs – the benefits of a  I.D tag
It is also compulsory by law for your dog to wear an I.D tag .
The Control of Dogs Order 1992 states that-
"Every dog while on a public highway or place of public resort must wear a collar with the name and address of the owner inscribed on it or a plate or badge attached to it."
See more at: http://www.thekennelclub.org.uk/training/good-citizen-dog-training-scheme/information-for-dog-owners/dog-identification-tags/#sthash.mizp7FBC.dpuf
is also one way of ensuring that your dog is reunited with you as quickly as possible, especially if they have wandered off…
Tags on dog collars are nothing new and in fact are the law, however, here is why they are beneficial alongside chipping your dog:
Visual – unlike chips, which are under the skin and can only be read with a specialist piece of equipment, tags are visible. In fact, most people who come across a stray or lost dog will look for a collar and for an engraved tag. In many cases, it was the information on the tag that quickly reunited dog and frantic owners.
Basic, key information – anyone looking to reunite a lost dog with its owner need only one key valuable piece of information: a phone number. Simply calling the number, asking if they own a black poodle and is it lost is sufficient to reunite dog and owner.
Top Tip – to try and prevent dog theft it is advisable not to include the pets name on the tag
Easily changed – many dog owners who have had their pets chipped for some time, find that updating or modifying any information on the database is a more than a little time consuming. Lost passwords and so on present a significant issue, as well as incurring a fee as high as £15 in some cases. Tags can be easily replaced with a new engraved tag available from pet shops and so on.
Fashionable – as the tag is so visible, it is possible to make a canine fashion statement with bright coloured tags, diamantes and so on. For many people, this is not to be underestimated.
Work in the law to protect your dog and others
From dog walkers in North London, to dog owners across the UK the need to protect your dog is important. With dog thefts sadly on the rise, make sure you have every opportunity to be reunited with your dog should the worse happen – get them chipped AND tagged.