How to be sure you choose the correct Dog Walker or Pet Sitter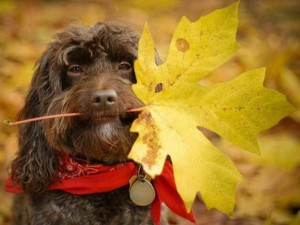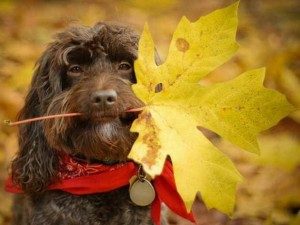 Of course we all love our dogs and wish to spend as much quality time with them as is achievable, but given that the majority of us work, not to mention the unexpected events that sometimes pop up in our busy lives, means that many of us will at some time, need to consider help to care for our dogs now and then. Dog Walkers and Pet Sitters provide varied services, such as offering companionship for your dog when you're at work, perhaps feeding and watering your pet, or walking your dog when your unable to do so yourself. Be fully aware that anyone can call themselves a dog walker, and therefore it's vitally important that you know how to choose a capable, experienced person to hire.
If, like me, your dog is an important family member, you will of course want to ensure that you find an exceptional person to care for your dog; obviously someone who will care for your pet as much as you do, who is knowledgeable about animals, is competent and confident. Just how do you go about sourcing this perfect person?
Where to find a qualified, competent, dog walker
One of the best sources of information, can be from other pet owners, who already use the services of a friendly, capable dog walker. Ask at your Vet's surgery, they may keep a database of recommended dog walkers for their local area. Many dog walkers these days maintain their own website, so carry out a web search for your local area. Remember that some of the best, most skilled dog walkers, don't always advertise their services. Of course, once you have discovered your potential dog carer or walker, just how will you know if they are suitable to look after and walk your pet?
It's a huge commitment to turn up at someone's house every day to walk and care for your pets for maybe months, possibly years, so always choose someone who does this for his living, rather than a retired person, a student or a child that loves dogs. Ask them how long they have been a pet sitter or a dog walker?
The initial meeting with your Dog Walker

There should be an initial meeting, to allow your dog to meet and greet this new person, to see how they interact. A professional dog walker will smell of other dogs, and most likely have a healthy dog treat in his pocket. If your dog has behaviour or medical issues, or is afraid of loud noises, speak about them honestly; you need to know if your dog walker has the necessary skills to cope with any eventuality. If possible let the dog walker go on a trial run with your pet, see how he handles your dog on and off the lead, notice how they interact with each other and that it is a positive experience for your dog.
Before you go ahead and hire their services, you will want to know at what time they will be coming every day. What are their daily and weekly rates, and how do you pay them. What about their cancellation policy if you don't require their services or your plans change? If the dog gets hurt while out playing, who will pay the Vet's bill?  Do you do the walking? (Most dog walking companies are very small – the sole proprietor is the sole walker. However, it is always worth checking)
Insurance
One of the most important aspects, is to choose a dog walker or pet sitter that has the necessary insurance cover. Remember this person will be directly responsible for your dog when out walking, or may be coming into your home and you need to ensure that they are covered for any unfortunate, unexpected situations, such as your dog having an injury or causing damage to another dog or another person.
A competent dog walker will similarly ask you about your pet insurance policy, what circumstances and incidents it will cover. They should also request authorisation to act in your name if veterinary assistance is required, if they are unable to contact you immediately.
References
If possible, request references from the dog walker's other clients, and follow these up for confirmation. If they say they walk other dogs, ask to see photographs of them in the picture with the actual dog. Be as scrupulous as if you were investigating care for your child. Ask if they are DBS checked, are they members of any associations such as  NARPS UK?
How many dogs do they walk at a time?
Would your dog prefer one-to-one walks, or is happy walking with other dogs? How do they choose which dogs to walk together and what is the maximum number of dogs they would be comfortable walking and caring for in their care? I would recommend that in order to be able to properly care for and control the dogs they are walking, that no more than 3 dogs are walked together at any one time. Are dogs from different households mixed together, and do they use caging for the dogs in their care?
Check to make sure that dogs that are walking with yours are up to date with vaccinations, and of course their worming and flea regime. The last thing you want is your dog to bring home unexpected guests after his play date.
How are the dogs transported?
Does your dog walker have transport to collect your dogs and take them to the park, or preferably to collect the dogs on foot so they are not exposed to the trauma of being caged in the back of a vehicle with several other canines.
What procedures are in place should an emergency occur?
How would the dog walker react if your dog becomes injured or sick whilst in their care? Are they clear with their answers about how they would manage any emergency incident, and would it be dealt with in an effective, required way? Is the dog walker fully trained in animal and human first aid, to cover any eventualities?
Where will they walk your dog?
It's a good idea to query where your walker will exercise your dog. Is it an appropriate location and a stimulating and safe environment and is it secure where they may be allowed off the lead. If necessary, are they happy to walk your dog on either a lead or a long line if required?  Ask if there have ever been circumstances where they have lost a client's dog when out walking, off the lead. It's also a good idea to establish some ground rules if your dog is brought home after rolling in something unmentionable, or is soaking wet and muddy as you will expect your dog walker to dry your dog's paws and coat to at least make sure he is comfortable before he is left in your home.
Remember at the end of the day, you need total peace of mind and trust when you leave your beloved dog in the care of another person when you're not around.
(Visited 2 times, 1 visits today)