Tips for Walking Your Dog in the Dark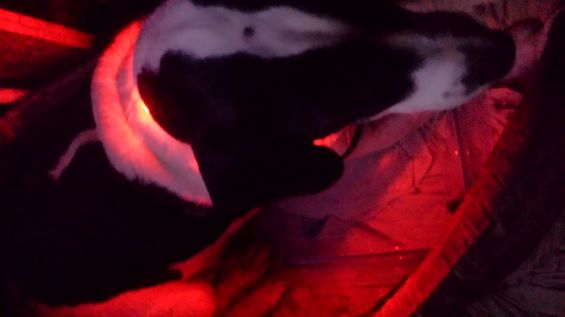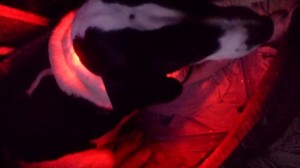 Autumn evenings are lovely. The leaves are beginning to turn beautiful shades of gold and amber. Temperatures are beginning to fall and the woollies and warm coats have been brought out of hibernation. For those of us who are have to walk the dog in the evening after work, or in the dark mornings before work, this time of year brings new challenges. The fading light means we have to take a little more care on our daily walks.
There are things we need to do to keep ourselves and our pooches safe. Remember that reduced visibility works two ways; if we can't see what's around us then we can't be seen very well either. There are increased risks of minor accidents on dark nights when we are more likely to be bumped into by joggers or cyclists, or the dog lead trips someone up because they couldn't see it. It is more difficult to spot hazards on the ground such as glass or potholes or uneven terrain. So it's a good idea to make yourself and your dog as visible as possible to reduce risk and there are several ways in which you can do this.
Glow In The Dark!
You can buy flashing light collars, leads and harnesses. These are available from most large pet stores and online companies and will cost from a couple of pounds for a small collar upwards. Hi-viz, or reflective jackets, are available for dogs and are a cheap option at £2-3 for a medium sized dog jacket. Hi-viz jackets for people can be bought for just a few pounds too. Another inexpensive option is to use reflective tape, of the type which glows when a light falls on it. You can wrap this around your dogs lead and collar and can even stick some onto your boots or sleeves. This is a potentially messy option though as the tape can be quite sticky so don't use it on anything which could spoil.
A torch is a very useful item to carry with you, not only to light your way in the dark but also to assist in accurate poop scooping!
Stay Safe
Some people are confident enough in their dog's recall ability to let him off the lead during dark evening walks but it's much safer to keep him on-lead. Stick to familiar paths and look confident. Keep your mobile phone fully-charged and in your pocket and just be aware of what's around you. Taking these sensible precautions will ensure happy walks even in the depths of winter.
As a dog walker based in Finchley we fit all the dogs in our care with flashing collars once the light starts to fade
(Visited 1 times, 1 visits today)