Be aware of the dangers when walking your dog in Autumn and Winter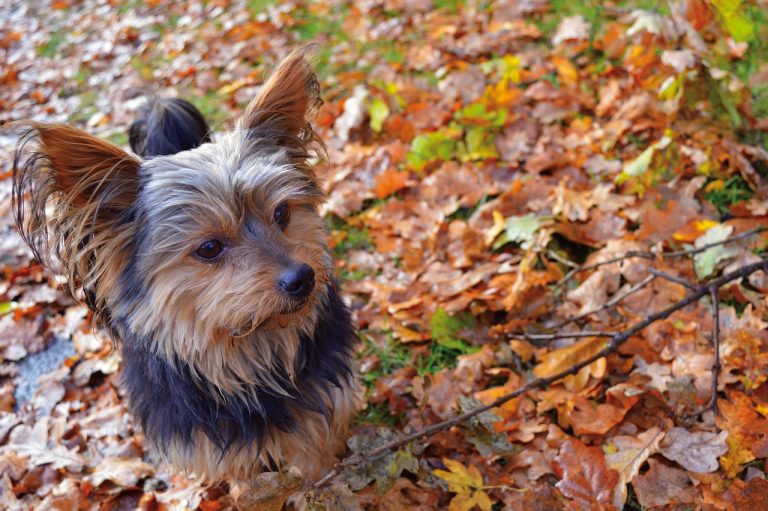 The children are back at school, the nights are getting shorter, Halloween goodies are selling in the shops, so this only means one thing – Autumn is just around the corner. This will be followed swiftly afterwards by Christmas, with the ice, hail and snow not far behind! So far this year we've been relatively lucky, as so far the weather has been mostly dry and sunny, however, the change of seasons will guarantee to bring dark evenings, rainy days and falling leaves. We all must be aware too, of the danger of slippery pavements, where sometimes it's difficult for us humans to stay standing upright, never mind our dogs.
Safety Precautions
When you're planning a walk in the dark, put your dog on a lead and aim to keep to routes that have street lights and wide pavements. If you do come across an unpaved area on the road, keep your dog on the farthest side from the road, and walk against the flow of traffic. Sports fields and Parks are the ideal exercise locations, but first, check that dogs are allowed. Ensure that your dog has his microchip and ID tag details up to date, in case he strays.
Don't allow your dog to walk on the ice on frozen ponds, and if the ice cracks and he falls through, never try to go in yourself but encourage him to swim back to you, calling him constantly.
Hi-visibility
When out in the Autumn and winter months dog walking you will find Hi-visibility outerwear for both owners and dogs will help motorists to spot you on murky mornings and dark nights. Always carry a torch if you're out after dark as this can also help with you when you need to locate his toileting.
Stay Warm
A waterproof coat, an umbrella and several dry towels in the car will suffice to keep both you and your pet dry and warm. It's possible to buy dog coats in varying thicknesses, depending on how cold it is outside. Keep a dry dog coat in the car to change your dog into after his walk. Buy a boot liner for your car, to protect against the onslaught of mud, after a countryside walk.
Dog's furry coat
Try to avoid having your pet's coat trimmed during the colder months, although if you trim the fur around his feet, this will help to prevent the collection of ice balls between the toes and the pads, which can really be painful. You will know if his feet are cold on your walks, as he will begin whining and lifting up his paws, refusing to move a further step.
Check the weather
It's always wise to check the weather forecast before you leave the house on a walk. If you're setting off in your car, take basic winter precautions and on longer journeys, be prepared for any eventuality, carry a snow shovel, a flask with a hot drink, blankets, a mobile phone and a first aid kit. If snow begins to fall heavily during your walk, call your dog and put him straight onto his lead so he doesn't become disorientated and at risk of becoming lost.
Ensure your dog is under control
The last thing you need is for your dog to pull you over on a slippery pavement, and the best advice is for him to wear a harness type lead, such as the Mekuti dog harness. Wearing this will improve your pet's direction, speed and control and stop him from pulling harshly when walking on the lead.
And Home Again
Returning home after each walk, towel dry him down and check his pads and coat for pieces of hardened mud or stones. If you need to, gently clean between his toes and pads with cotton wool and warm water and to prevent irritation from ice and salt.
You will enjoy your walk in this inclement weather, knowing that you are burning more calories, walking briskly and battling against the elements. Reward yourself with a hot chocolate and a few extra treats for your dog.
Related articles
(Visited 1 times, 1 visits today)